GP-063 - Chapitre 2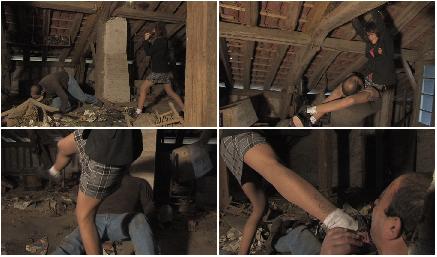 Settling accounts in a barn
In an old barn, a woman fights a man and try as he might he can't get the best of her, she's an expert fighter. This is a splendind video, short and to the point, in an atmosphere reminiscent of "spaghetti westerns"


Règlement de compte dans une grange
Dans une vieille grange une fille se bat avec un homme où celui ci a du mal a avoir le dessus contre cette fille qui maîtrise bien l'art du combat. Magnifique clip qui est bref et efficace et qui va surtout a l'essentiel et le tout dans une atmosphère genre western spaghetti.
Regolamento di conti in un fienile
In un vecchio fienile, una donna combatte contro un uomo che per quanto ce la metta tutta non riesce ad avere la meglio perchè lei è una combattente esperta. Questo è un video splendido, breve e essenziale, in un'atmosfera che ricorda gli "spaghetti western"


Krawall in einer Scheune
In einer alten Scheune schlägt sich ein Mädchen gegen einen Mann, der verzweifelt versucht, Sie zu besiegen. Dieses Mädchen beherrscht die Kunst des Kampfes zu gut! Großartiger Clip, kurz und knapp: Mit der besonderen Atmosphäre.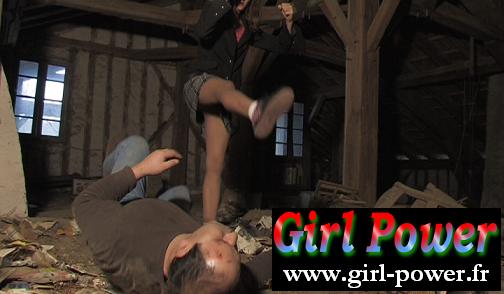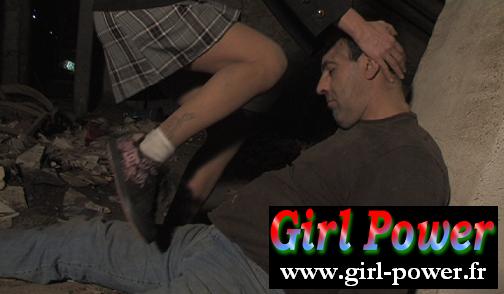 Durée 3 minutes 52 - Taille 8.92 Mo
Format wmv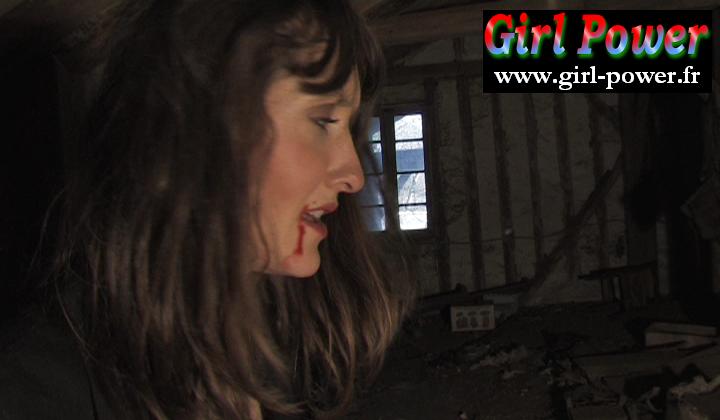 GP-063 - Chapitre 2

Lire avant de commander - Please read before ordering