GP-066 - Chapitre 3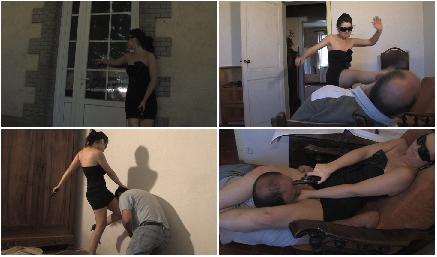 Estelle
Estelle was involved in a bank robbery with two men, but they killed her to avoid a three-way split. However, the men didn't know Estelle had a sister, Kissy, who has decided avenge her sister by taking the money and killing the men.




Estelle

Estelle avec deux hommes ont fait un casse, mais les deux hommes ont tué Estelle pour avoir plus d'argent à partager. Mais ces deux hommes ne savaient pas qu'Estelle a une soeur " Kissy " et elle a décidé de venger sa soeur en récupérant déjà l'argent et ensuite en les tuant tous les deux.




Estelle

Estelle ha realizzato una rapina in banca con due complici, ma i due uomini, dopo la rapina per avere più soldi l'hanno uccisa ed hanno diviso il bottino solo in due parti. Ma i due uomini non sapevano che Estelle aveva una sorella, Kissy, che ha deciso di vendicarla e che dopo essersi ripresa tutti i soldi uccide i due uomini.




Estelle

Estelle hat mit zwei Männern einen Einbruch begangen, aber die zwei Männer haben Estelle getötet, um das Geld nicht mit ihr teilen zu müssen. Aber diese Männer wussten nicht, dass Estelle eine Schwester hat - Kissy. Diese hat beschlossen, ihre Schwester zu rächen, indem sie das Geld wiederholt und sie die Männer tötet.
Durée 1 minutes 40 - Taille 8.36 Mo
Format wmv

GP-066 - Chapitre 3



Lire avant de commander - Please read before ordering